The love and affection we have for our dogs, cats and other furry or even feathered companions is special. Our pets are valued members of our family. However, when a relationship breaks down and parties separate, family law does not treat their custody like it does with respect to children.
Pets are property under the law.
So, for example, if a couple disagree about who should get custody of their beloved dog following the breakdown of their relationship (whether married, common-law or just living together as boyfriend/girlfriend), the question is not who has the most affection for the dog or treats it better (so long as both parties treat the dog humanely) – instead the real question is: who OWNS the dog?
Ownership is not as simple to determine as it might seem, especially when the pet was purchased during the relationship. It doesn't just come down to whose bank account the purchase monies came out of. Instead, the law looks to the following factors when determining ownership:
Was the pet owned by one of the parties before their relationship began?
What was the nature of the relationship between the parties when the pet was
acquired?
Was there any express or implied agreement about ownership, made either when the
pet was acquired or after?
 Was, at any point, the pet gifted by one party to the other?
 Who purchased the pet?
 Who exercised care and control of the pet?
 Who bore the burden of the care and comfort of the pet?
 Who paid for expenses related to the pet's upkeep?
 What happened to the pet after the party's relationship changed?
The list is not exhaustive and no single factor is necessarily determinative, although some carry more weight than others.
It should be remembered though, that just like with children, you and your former partner can either agree who should have custody of your dog or cat or other pet following your separation OR you can agree to share custody, if that is workable for your circumstances.
However, if that is not possible, then, you will need to turn to the law to resolve your "custody" dispute.
Examples of other cases
Check out the case of Poole v. Ramsey-Wall, 2021 BCCRT 789 (CanLII), https://canlii.ca/t/jh21q This case involved a "dog custody" battle between two responsible owners who had purchased their dog together as a couple living together but then later separated. This case came before the Civil Resolution Tribunal for determination. After hearing all the evidence (including those from witnesses), the tribunal made an order granting "custody" of the dog to one party – given the evenness of other factors, this decision was primarily based on the ability of the successful party to spend more time with the dog as he took the dog to work with him daily.
In the very recent case (January 28, 2022) of Yellowfly v. Corbett, 2022 BCCRT 110 (CanLII), https://canlii.ca/t/jm1sj involving one owner being denied access to his dog by his former partner (the other owner) following the breakdown of the relationship. damages were awarded to him of $600 relating to the refusal to allow access to the dog and $1,000 for mental distress suffered as a result. Sadly, the dog in question died before the issue of his custody could be decided.
Procedure – how do I get custody of my pet?
In formal family proceeding (available to married spouses or those who have lived together for 2 years or more), a "property division" claim is made seeking the award of your dog/cat/other pet to you in addition to other claims like division of a house or pension.
Outside of formal family law proceedings (whether you do not qualify to bring a family law proceedings or do qualify but have decided not to launch any other claims), you can seek a court determination of ownership through the Civil Resolution Tribunal in BC. This tribunal has jurisdiction for any claims up to $5,000. Click on the link below.
Home – Civil Resolution Tribunal | CRT | Online Tribunal (civilresolutionbc.ca)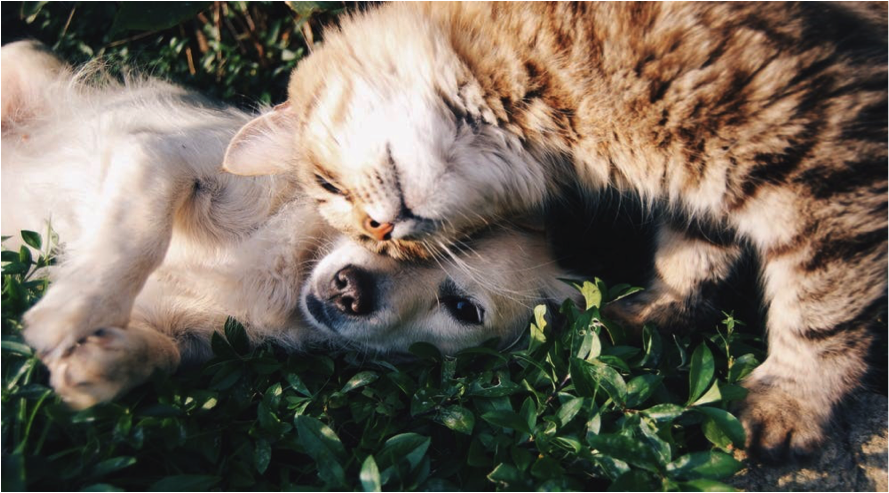 What now?
If you are having issues resolving a pet custody dispute or any family law issue, we are here to help. Please contact us at Grace, Snowdon & Terepocki LLP to arrange a consultation specific to your circumstances.
Call us today at 604 744 1066 – or email info@gstlegal.ca
Please remember this article represents a basic answer to a general question.
It does not constitute legal advice applicable to your particular situation.
Tonia Grace, Barrister and Solicitor
Grace, Snowdon & Terepocki LLP